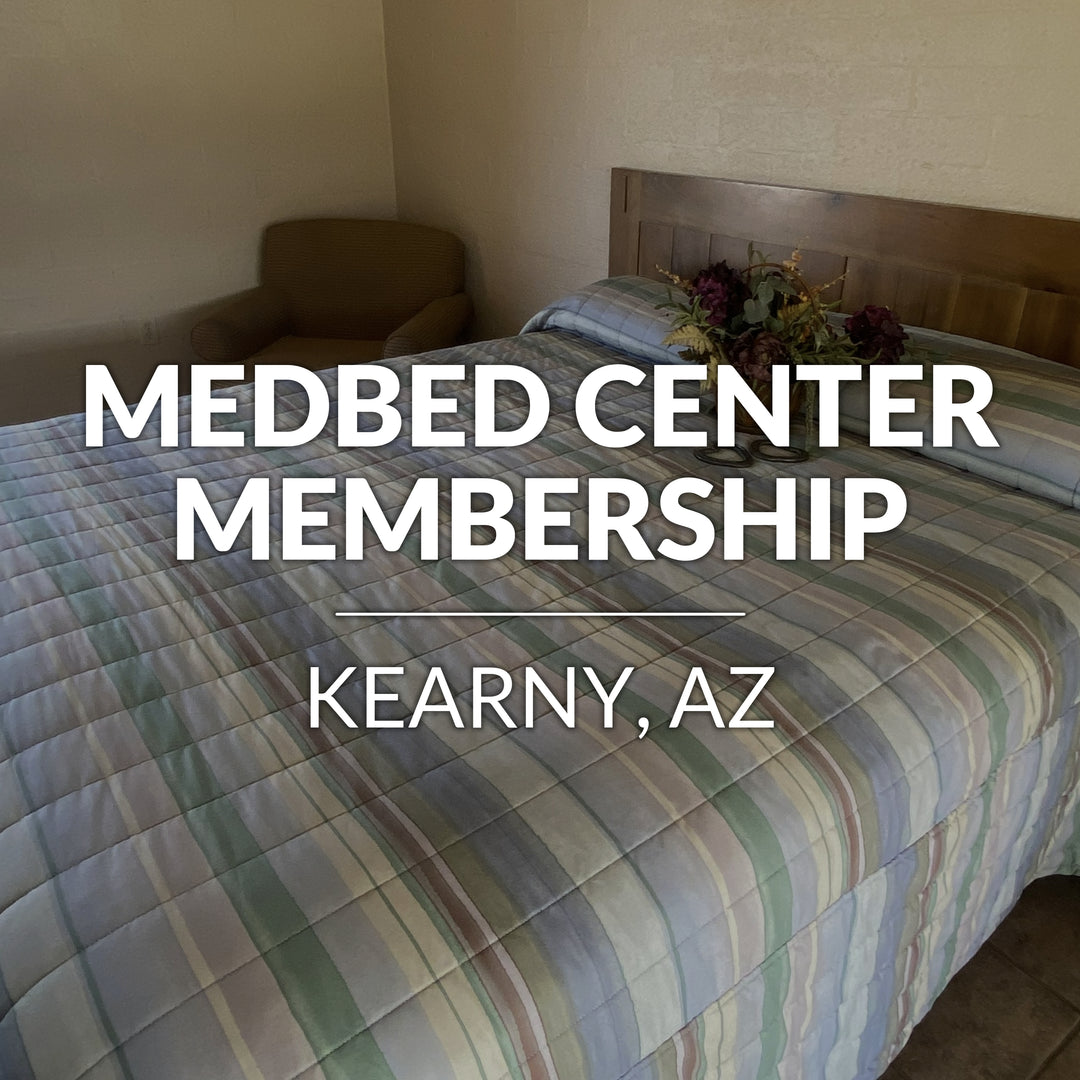 MedBed Center Membership - Kearny, AZ ($150 - $500 Monthly)
Silver Membership Details: MSRP $500 | Saving of $350/month ->

INTRO: $150/monthly*
2 x 1hr visits (1 hour per visit) and bring 1 guest once per month
1 Bio-Well 32-organ energy scan
10% discount on home-use product purchases
10% discount on Center Service for

1 hour 

/ Day / Overnight
Gold Membership Details: MSRP $1,000 | Saving of $700/month ->
INTRO: $300/monthly*
4 x overnight visits and bring 1 guest once per month
1 Bio-Well 32-organ energy scan
20% discount on home-use product purchases
20% discount on Center Service for

1 hour 

/ Day / Overnight

Tesla BioScore - Get to Goal Personalized Consultation: Energy/Sleep/Pain + Your condition-based improvement tracking
Platinum Membership Details: MSRP- $1,500 | Saving of $1000/month ->
INTRO: $500/monthly*
4 x overnight visits and bring 1 guest once per month
1 Bio-Well 32-organ energy scan
20% discount on home-use product purchases
20% discount on Center Service for

1 hour 

/ Day / Overnight

Tesla BioScore - Get to Goal Personalized Consultation: Energy/Sleep/Pain + Your condition-based improvement tracking
Lease-to-own home-use 4 Adult BioHealers (continue healing momentum at home; own the 4 BioHealers after 1 yr membership)
* INTRO offer:
No signup or annual fee
No carryover from month to month
60-day cancellation notice required
If you have Platinum Membership and do not complete the 1 year membership, you must return the 4 BioHealers upon cancellation
Above membership offer is only valid at Kearny, AZ Location


301W Alden Road.




Kearny, AZ 85137



Contact us here if you have

 

any questions or concerns!
Email: teslamedbedcenter-az@teslabiohealing.com
Phone:

(602) 478-2991
How to get started:
Place membership order online
Sign member agreement via email or at the Center
Email the Center to schedule your visit (include guest contact info if bringing 1 guest once per month)
Check out the full details on the pamphlet.
**Center Membership discount excluded for Biophoton-Energized Spring Water.
---