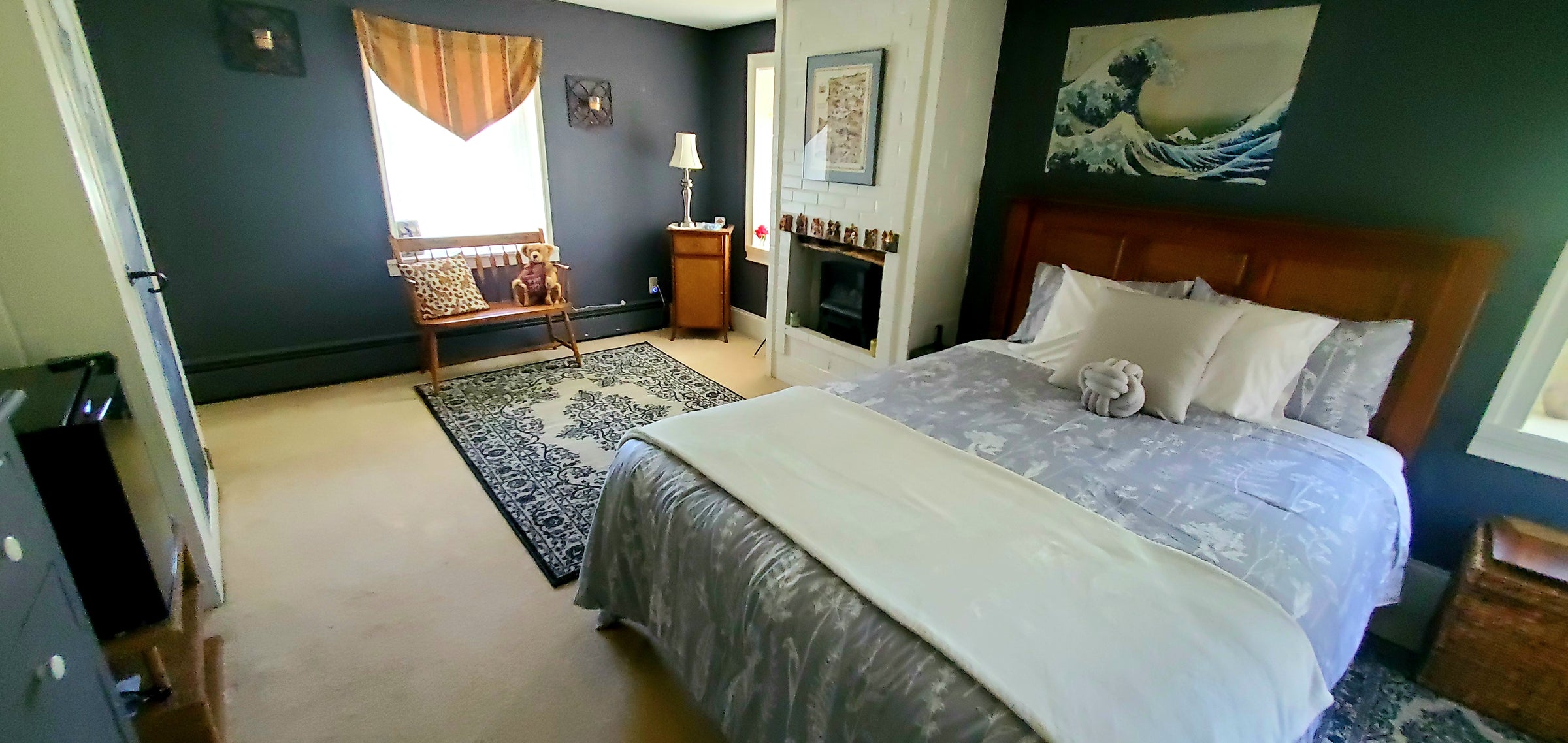 Tesla MedBed Center
Perkasie, PA
Tesla MedBed Center - World's First Energy Wellness Center
Elevate your well-being with BioPhoton Technology. Enjoy Total Wellness, inside and out, with Whole-Body Life Force Energy Immersion.
Pain-Free: Move comfortably, reclaim your vibrancy, and reduce chronic pain. Discover natural, non-invasive pain relief solutions at every center. Learn more here.
Sleep: Transform your health with therapeutic rest. Experience deep rejuvenation and vivid dreams as you sleep your way to better health. Learn more here.
Hydration: Cleanse, hydrate, and rejuvenate from the inside out with Biophoton Energized Spring Water. Learn more here.
Energized: Experience enhanced inner vitality and live life to the fullest after each session.
...plus many other benefits of Life Force Energy experienced by our center guests and at-home device users!
At Tesla MedBed Centers, you'll immerse yourself in the ultimate whole-body Life Force Energy experience!
Enjoy the effects of High-Strength Biophoton Technology with our over-the-counter medical devices. We provide a unique experience in that each room is equipped with Center-Exclusive MedBed Generators that let guests stay in a relaxed state of being and receive biophotons into every living cell of the body.
Guests can enjoy an environment rich in life force energy and conducive to maximum healing and relaxation, in addition to the other therapeutic benefits with significant clinical outcome improvements.
Each center offers unique amenities that vary by location—including services enhanced with Tesla BioHealing Technology— such as Energized Massages, Energized Yoga, Energized Meditation, Energized Gym/Fitness, and Energized Swimming/Pool.
To deliver an everyday life quality impacting and sustainable clinical outcome-driven health-benefiting experience, our Centers offer multiple services and plans catered to where you are on your personal healing journey.
First Time Visitor? Enjoy this special offer!
Read for yourself why so many users are sharing their remarkable stories with us! Learn more here.
Track your Progress with Tesla BioScore.
Perkasie, PA is the location of The EmiLiisa Inn, featuring Tesla BioHealing. The EmiLiisa Inn is a wellness-oriented "Inn" operating out of a historic home that has a peaceful and quiet location. Tesla BioHealing technology is offered to clients several ways. Overnight stays, full day visits, or even hourly visits help people increase circulation, pain and rejuvenate their body and mind. This is done by increasing the Life Force Energy and Biophotons that allow one's own body to begin healing itself. The scientist Nikola Tesla began this research but was unable to conclude the study before he passed. Now Tesla BioHealing has finished this study and with it comes the creation of Tesla generators, BioHealers for Adults, and even BioHealers for pets!
"The desire that guides me in all I do is the desire to harness the forces of nature to the service of Mankind" - Nikola Tesla
These over-the-counter devices can be experienced, and purchased, at the EmiLiisa Inn. I have experienced this technology myself. I was having a very hard time recovering from an infection that nearly killed me and was causing terrible back spasms among other issues.  
The spasms had persisted for nearly a year after my surgery. The physical therapy, medications, therapeutic massage and even acupuncture helped but did not eliminate these daily back spasms. Excruciating pain accompanied these spasms, and I was starting to lose hope that there would come a day that would be pain free. After spending two nights at the Medbed center in Delaware, I was absolutely astonished that I felt no pain for 10 days straight! I put my walker, cane and even my meds aside for 10 days straight. I was deeply touched by this experience, and my girlfriend Cathy and I decided to try to help share this amazing equipment, with as many people as possibe so we have converted our lovely home into a Tesla BioHealing Center. We invite you to see for yourself just how wonderful this Tesla BioHealing equipment and technology really is by joining us at The EmiLiisa Inn.
Most Sincerely,
William Eckelmeyer
Tesla Ambassador for the EmiLiisa Inn
Center Service - A La Carte
Start with a single service below!
Center Service - Membership
Our membership offers you the best value, best choice, and lowest cost per visit for sustained energy benefits. Receive up to 4 visits per month plus many perks and extra savings only for members!
MedBed sessions at significant discounts and the ability to bring a guest along.
Energize Message, Yoga, and Meditation (vary by center) which deepen the flow of energy throughout your body.
20% discounts on Tesla MedBed Center Services for further improvements.
20% discount on Home-use products so you can continue to receive energy boosts conveniently at home.
Our Tesla BioScore™ tracker and personal consultation plan to monitor your improvements in your Pain, Energy, and Sleep quality and help you get to goal.
Home-Use Products
Combine Home-use products with routine center visits to maintain the healing momentum and sustain the benefits at home. Home-use devices offer the consistency often needed for long-term benefits and optimal health.
Not able to travel to a Tesla MedBed Center, but ready to start the Tesla BioHealing Experience? Shop home-use products below and turn your home bed into a Tesla MedBed!
Gift Card
Give the gift of everyday Energy, Sleep, and Pain-Free living to yourself and your loved ones, pets included 😊💗
Gift Box
Give the gift of wellness and health to your loved ones with this special Gift Box!