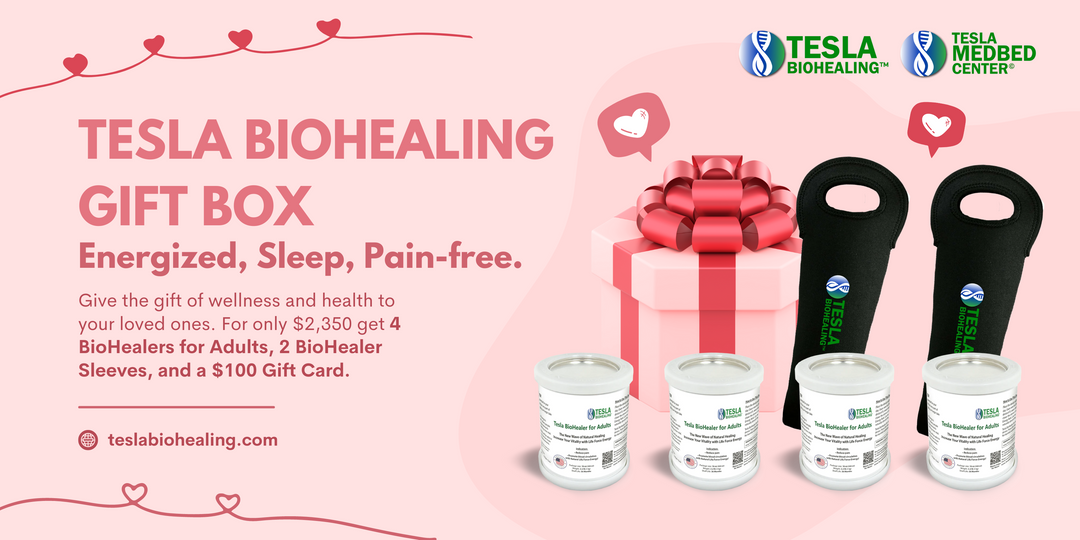 Gift Box
Give the gift of Life Force Energy healing to yourself or your loved ones!
The Gift Box includes:
- 4 BioHealers for Adults
- 2 BioHealer Sleeves for protecting your BioHealers and making them easy to carry
- $100 Gift Card (will be emailed to you after the Order is confirmed)
Holiday Special: Enjoy this entire gift box, with an additional $100 on your gift card ($200 total!) when you make your purchase before 12/31/2023. All sales final, no returns or refunds.