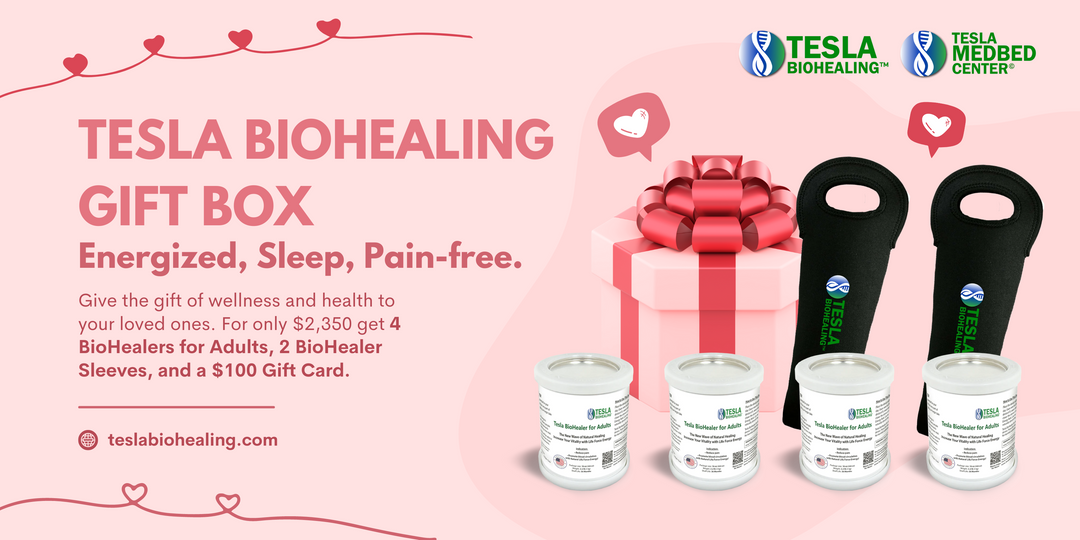 They both can feel the difference!
I sent the gift box to my son and his wife. My son had left hip pain and my DIL was feeling unwell for awhile. They both experienced better sleep and feeling more energized and feel healing will come. Positive experience for both.
Dear Benedict Fernandez,
Thank you so much for your excellent review! We are thrilled to hear that you had an outstanding outcome with our gift-box. Your satisfaction is our top priority, and we appreciate your support. If you have any further questions or need assistance, please don't hesitate to reach out to our customer support team.
Warm regards,
Tesla BioHealing Customer Support Team Staff
Feedback by others is necessary for new people
Hello. I am interested in owning one here in Sydney, Australia because I have PCR-testing gremlins under my skin from my second test. I have been poisoned by some substance that is on the felt tip. I pasted my UV torch across it to watch it glow. I was shown that. CAN the energy supplied by Bio-Healing fix this? I have had this problem for 5 months after agreeing to a test in order to be cleared for Church entry. I need a conclusion of this irritation that worries me in the long term. Thank you, Ian Jones.
Ian-- we appreciate your interest and understand your concerns. However, we must emphasize that our products are intended for general wellness purposes and are not intended to treat or cure medical conditions. We recommend consulting a medical professional for proper guidance regarding your specific situation. If you have any questions about our products' wellness benefits, we're here to assist.
Tesla BioHealing Customer Support Team Staff.
What is Life Force Energy?
Life Force Energy is the naturally occurring vital force of nature that all living cells need in order to be as healthy as possible. The Life Force Energy generated by our medical device offers a completely safe and powerful health solution. After over 3 years of conducting safety and efficacy studies and more than 30,000 people using Tesla BioHealing medical devices, no side-effects have been noted with use of our technology and remarkable health improvements continue to take place for our customers daily.
Known health benefits of Life Force Energy
Increased cellular repair
Improved cell wall permeability, facilitating the efficiency of nutrient intake, and eliminating cellular waste.
Improved circulation
Naturally reducing inflammation and improving immune function.
Improved sleep
Facilitates improved recovery for optimal brain function and immune system support.