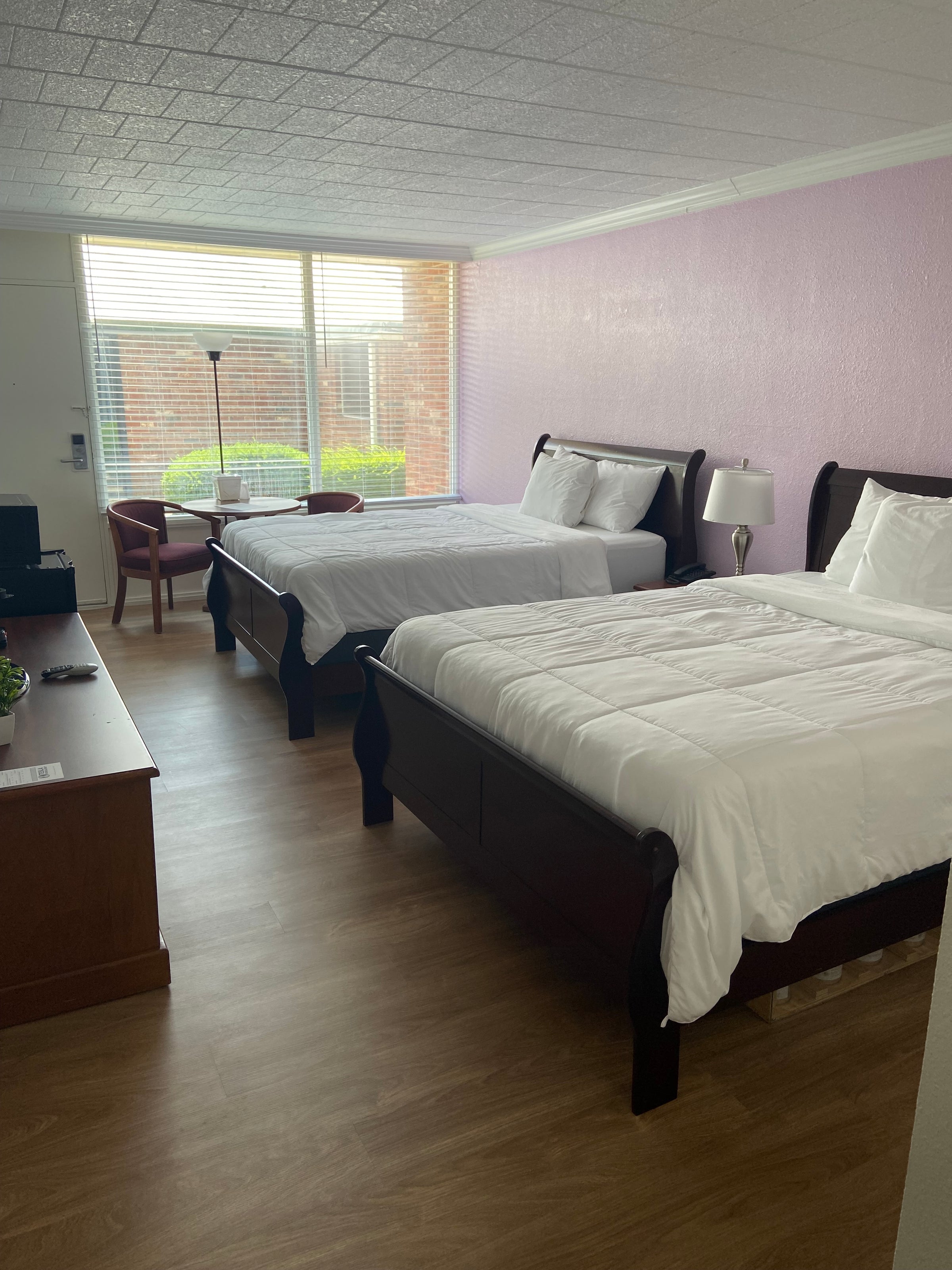 TESLA WELLNESS HOTEL AND MEDBED CENTER
Butler, PA
Tesla MedBed Center – World's First Energy Wellness Hotel
Elevate your well-being with BioPhoton Technology. Enjoy Total Wellness, inside and out, with Whole-Body Life Force Energy Immersion.
Pain-Free: Move comfortably, reclaim your vibrancy, and reduce chronic pain. Discover natural, non-invasive pain relief solutions at every center. Learn more here.
Sleep: Transform your health with therapeutic rest. Experience deep rejuvenation and vivid dreams as you sleep your way to better health. Learn more here.
Hydration: Cleanse, hydrate, and rejuvenate from the inside out with Biophoton Energized Spring Water. Learn more here.
Energized: Experience enhanced inner vitality and live life to the fullest after each session.
...plus many other benefits of Life Force Energy experienced by our center guests and at-home device users!
At Tesla MedBed Centers, you'll immerse yourself in the ultimate whole-body Life Force Energy experience!
Enjoy the effects of High-Strength Biophoton Technology with our over-the-counter medical devices. We provide a unique experience in that each room is equipped with Center-Exclusive MedBed Generators that let guests stay in a relaxed state of being and receive biophotons into every living cell of the body.
Guests can enjoy an environment rich in life force energy and conducive to maximum healing and relaxation, in addition to the other therapeutic benefits with significant clinical outcome improvements.
Each center offers unique amenities that vary by location—including services enhanced with Tesla BioHealing Technology— such as Energized Massages, Energized Yoga, Energized Meditation, Energized Gym/Fitness, and Energized Swimming/Pool.
To deliver an everyday life quality impacting and sustainable clinical outcome-driven health-benefiting experience, our Centers offer multiple services and plans catered to where you are on your personal healing journey.
First Time Visitor? Enjoy this special offer!
Read for yourself why so many users are sharing their remarkable stories with us! Learn more here.
Track your Progress with Tesla BioScore.
The PA Tesla MedBed Center is a newly renovated Facility from top to bottom with all new bedding making your stay comfortable and pleasing! We have Large Banquet Hall's for all Weddings/Proms/Meetings/Etc. Conveniently located 2 miles south of Main Street Butler you have easy access to all the local Restaurants and attractions! 15 minutes from Moraine state Park where you can enjoy Biking/Boating/Swimming/Hiking/and More!

Our Facility has all the amenities a guest could need, Including: Full In-House Gym / Large Courtyard with a Gazebo, all new lawn furniture , and Grill to cookout with at your convenience / Continental Breakfast 6am-10:30am / Guest Laundry Service / Daily Housekeeping Service / Vending Machines with Health friendly Options / Flat screen TVs with Direct TV - HBO / All rooms have - Phones, Coffee Pots, Microwaves and Refrigerators

We look forward to making your stay a wonderful experience!
12/07/2023
★★★★★
"Mila is 6 months old, and a very rambunctious puppy. She gravitates to the biohealers- and the calming effect they have on her is amazing. It is obvious she is content and feels great around them." —Megan S.
11/20/2023
★★★★★
"I came to the Tesla Med-Bed facility in Butler, PA, for a 28-day study and wish to applaud my experience there in so many ways.
By my second day there, I felt amazing energy such as I have not had in years, digestion changed for the better, endurance (even on the dance floor!), no more sluggishness in the mornings and clarity of mind like I have not had in a long time.
The staff was responsive to my every need, including offering options to continue the Tesla benefits beyond my stay. I also enjoyed meeting others participating in studies and hearing their studies of resilience and positivity in the midst of their battles towards wellness.
I highly recommend anyone needing a boost toward wellness and possibly a cure in many areas of life, to consider applying for a Tesla Med-Bed study or visiting the facility for an injection of energy in one of six locations. God Bless!"
—Cathy Questiaux
11/15/2023
★★★★★
After a 1 hour session, our friend Ron Kozik shared: "I have no pain in my knees... I feel like I could run down this hallway!" And decided to invest in his health with a Silver Membership. Thanks, Ron!
11/06/2023
★★★★★
"I had the opportunity to be apart of the Tesla Biohealing clinical stroke trial. I had such an great experience. I immediately noticed my digestive system improve... I did notice a huge improvement with my mental clarity. Thank you so much for a wonderful opportunity!" —Kati White
11/03/2023
★★★★★
"The medbed center is truly a wonderful place. I don't believe I would be doing so well with my recovery without coming here. I have been here once before and I realized a difference in my energy through my exercising, with walks and stamina in general. It is remarkable. The difference is in the way they restore or replace your cells and stem cells. The staff here have been so helpful and professional. It's like a package deal from both sides. In the last week of my stay I have realized the tinnitus is finally gone. And in addition to that I feel better than I have felt in a really long time. My stroke was almost three years ago. I think my recovery is quite good and I credit the Tesla Medbed Center for helping me to live a full and healthy life. —Annette Bacon
10/23/2023
★★★★★
"My husband and I visited the Butler PA Center for a tour, having been referred by my brother. The Center is beautiful and utilizing the Life Force energy is easy. We decided to purchase a Gold Membership and began using our stays this month. Everyone is wonderful. They make you feel like family, we had a wonderful stay and are so excited to be going back for another stay next week." —Brenda Lampert
09/27/2023
★★★★★
High Life Force Energy at Butler PA Center!
"I have been an energy worker for 5 years but have been working with energy my whole life!
When I walked into the Tesla MedBed Center in Butler, Pennsylvania and stepped into one of the active rooms, Man! I was floored! What I have been experiencing all my life was now available for everyone to physically feel, and see!! The healing powers of abundant Universal Life Source is a game changer in moods, health and overall quality of life for people everywhere!
Now for the medical side!
EVERY SINGLE PERSON WHO HELD ONTO THE BIOHEALERS I HAVE HAD A POSITIVE REACTION AND EXPERIENCED ONE OR MORE OF THE FOLLOWING;
IMMEDIATE RELIEF OF MILD ACHES AND PAINS, FELT LIGHTTER ON THEIR FEET, CALMER IN THEIR MIND, SLEPT BETTER AND WOKE UP EASIER! EVERY SINGLE PERSON!!!
I personally have a herniated disc and two bulging discs in my neck and have experienced at least 60% less pain since I have had the biohealers in my home. Also, I have to mention theat the wonderful people at the MedBed Center are truly amazing people. Welcoming and genuine! They are doing amazing research for our future and I hope everyone gives them a chance to change their life." —R.B.
09/24/2023
★★★★★
Best sleep in 25 years!
I had trouble with sleeping through the night and waking up barely able to maneuver myself out of bed. I was able to keep a biohealer in my bedroom for a weekend. I tell you what, I haven't slept that good or woke up that energetic in 25 years! My hands don't like to work right. I was shocked that the pain and tenderness, the aches, subsided tremendously! What's crazy is when you walk away it takes a little while for it to ware off but when you walk back over in the area… boom, pain lessens! It is something everyone should have in their home! —B.A.
09/22/2023
★★★★★
Great sleep!
I stayed at the Butler Center and had the most wonderful weekend meeting program participants – such wonderful people! Also, meeting up with people who were not there for a program of any kind! I spent more time in the pool, and it was awesome! I loved the room I was in and got two great nights' sleep! —Robert B.
09/20/2023
★★★★★
Fantastic Experience
I would highly recommend the Tesla MedBed Center to anyone - good health or bad health. It is a fantastic experience, and I will be using the center a lot more. —John Camberlain
09/18/2023
★★★★★
Waves of energy pulsating
I visited the Butler PA Center to experience the energy and get a BioWell scan. The center was very relaxing. Having driven from Ohio and liking what I found, I decided to stay overnight. The room was very clean, and the bathroom was spotless. I used the equipment in the fitness center, and when I laid on my bed, I could feel the waves of energy pulsating over me. It was incredible. Over all I found my experience very uplifting. —James VanBibber
Center Service - A La Carte
Start with a single service here:
Click "CHOOSE YOUR DATES" for room details, amenities, availability, and to book your stay!
For Highly Energized MedBed rooms, pricing reflects one person per room only; an additional charge of $100 per person applies when sharing a MedBed room; not applicable to non-MedBed Rooms.
| Room Type | Room Size | Number of Guests |
| --- | --- | --- |
| 1 Hour Room | 264 sq ft | 2 |
| 1 King | 264 sq ft | 3 |
| 2 Queens | 312 sq ft | 4 |
| 1 King Efficiency | 312 sq ft | 3 |
| 2 Queen Beds Courtyard | 312 sq ft | 4 |
| 2 Queen Beds Efficency | 312 sq ft | 6 |
| Handicap 1 King | 312 sq ft | 2 |
| Handicap 1 King Efficency | 312 sq ft | 2 |
| Handicap 2 Queens | 312 sq ft | 4 |
| Highly Energized 1 King MedBed Room | 264 sq ft | 2 |
| Highly Energized 2 Queen MedBed Room | 412 sq ft | 4 |
| Highly Energized 1 King MedBed Handicap Accessible | 312 sq ft | 2 |
| 1 King MedBed Highly Energized Jacuzzi Room | 312 sq ft | 2 |
Membership
Our membership offers you the best value, best choice, and lowest cost per visit for sustained energy benefits. Receive up to 4 visits per month plus many perks and extra savings only for members!
MedBed sessions at significant discounts and the ability to bring a guest along.
An inclusive Bio-Well 32-Organ Energy Scan which shows your personalized need-to-improve and improvement tracking in energy level.
Energize Message, Yoga, and Meditation (vary by center) which deepen the flow of energy throughout your body.
20% discounts on Tesla MedBed Center Services for further improvements.
20% discount on Home-use products so you can continue to receive energy boosts conveniently at home.
Our Tesla BioScore™ tracker and personal consultation plan to monitor your improvements in your Pain, Energy, and Sleep quality and help you get to goal.
Center Service - Packages
Unable to commit to regular visits? No problem! Packages offer flexibility. Share with family and friends and can be used whenever you want. Easy monthly or lump sum payment options. Click the package below to get started!
Gifting
Give the gift of everyday Energy, Sleep, and Pain-Free living to yourself and your loved ones, pets included 😊💗
Gift Box
Give the gift of wellness and health to your loved ones with this special Gift Box!