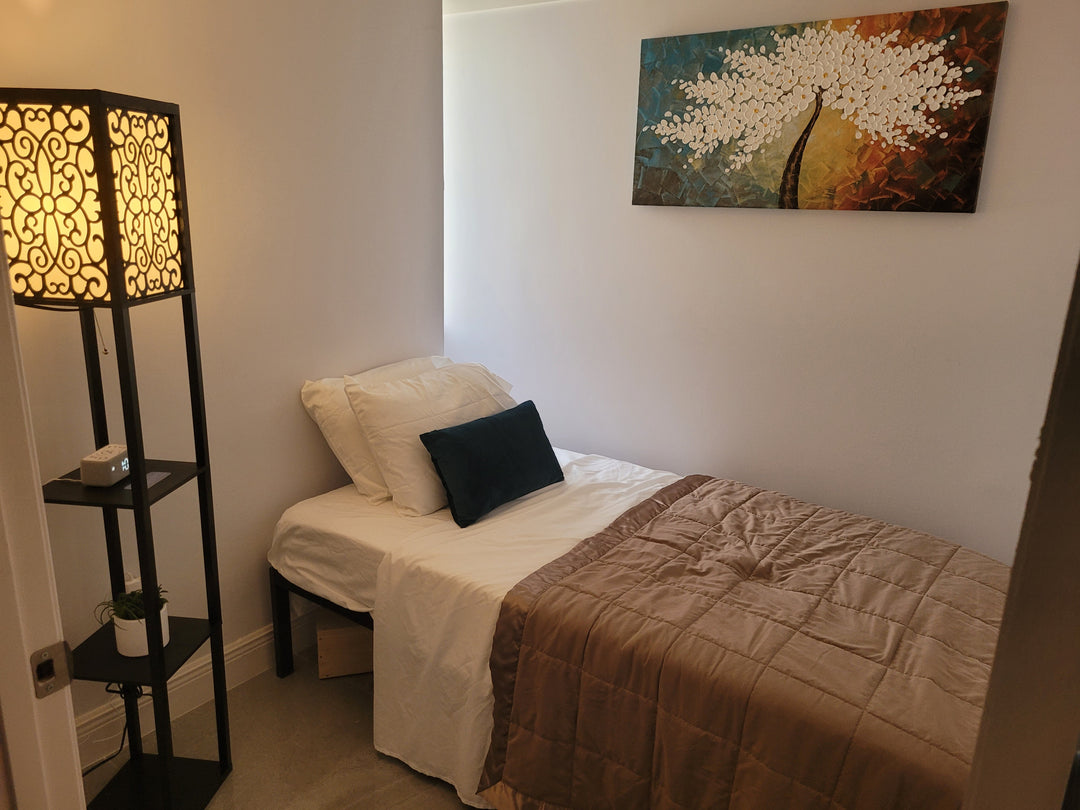 Overnight MedBed Session | Tampa, FL
Tampa, FL


Please call us at our location above or email info@TeslaBioHealing.com for more info.
-----------
Overnight Tesla MedBed Session:
Check-in time for overnight sessions is 3pm, late check-in time is 6pm and checkout time is 12 noon.

Relax and enjoy while experiencing the remarkable benefits of sleeping on a Tesla MedBed.  

Overnight sessions can be booked consecutively for those wanting to spend more than one night at our Tesla MedBed Center. For multiple night bookings, you will have full access to your room until the end of your Life Force Energy stay!

Tesla MedBed Center - Tampa FL is conveniently located next to St. Joseph's Hospital, inside a Medical Building. Each MedBed room provides a twin-size bed powered with Center Exclusive Biophoton Generators (equivalent to 14x MedBed Generators of Biophoton Life Force Energy). The center has shared bathrooms, a shower, and a kitchenette and is minutes away from super food markets.

Please bring what you would normally bring with you while staying at a hotel. We provide clean fresh linens, and each room is thoroughly cleaned and sanitized before and after your stay.

Deep sleep can optimize your wellness at Tesla MedBed Centers – Tampa FL
Dina Georgoulis shares her healing experience at the Tesla MedBed Center in Tampa, FL.